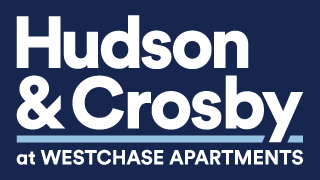 Resident Reviews
|Recommended: YesGood community — i would say that it's quite, and not a lot to complain about
|Recommended: YesGreat place to live — Yes move in
|Recommended: YesExcellent Staff — The staff is amazing. Benny is so helpful all the time. Also, Jesse and the maintenance team are great when they have to do repairs on the apartments. Parking you can always find space on the visitor side, or you can ask to get your assigned parking spot close to your building. The only suggestion is if they could have remote clickers to open the gate. So far, it has been a great experience at the Hudson Apartments
|Recommended: YesI Love It — This is my second month living here at Hudson's and let me tell you i love it so far, i haven't had any problems at all and when i was starting to move the office people specially Leslie was really helpful with any question that i had, and i had a lot of questions so i was busting her phone all the time , i really like living here and the apartments are really stylish 100 recommended .
|Recommended: YesGood Apartment — Awesome place and habitable
|Recommended: YesWestchase Area , Good Maintenance, New Staff — New Staff in the office, the maintenance guys are good. I can tell the new people in the office are cleaning up around and looking for a better community.
|Recommended: YesNice place to live — Very nice place to live. Neighbors are friendly.
|Recommended: YesNice place. — It's a nice place to live and it's pretty quiet.
|Recommended: YesBeautiful Affordable — The first day I came to check the apartment,I didn't think of it twice before paying for it,cos it's exactly what I have been looking for.I love my apartment and the surroundings..I love that everyone minds their business.its a very quiet neighborhood. People at the leasing office are so nice and they will go to the extreme to make sure you are satisfied.Kudos to Benny,Leslie and Judy. Thank you guys.
|Recommended: YesNice place — What I like is the ease of parking, it has enough space for visitors, they try to do things in the best way they can, they have a lot to fix but they try,
|Recommended: YesNice and affordable — Very nice and affordable. Maintenance fix all problems quickly. I have been staying in my apartment for three months now and have not seen one roach. I did purchase small houses from home depot and put them down before moving in but overall I give this property a 9. No major problems so far. The reason I am rating this review as a 9 is because I stay downstairs and at night my neighbors on top of me likes to fight.
|Recommended: YesNice and safe — It is quiet. I feel safe in and outside my home.
|Recommended: YesGreat — It's quiet and peaceful
|Recommended: YesDecoration more — I will said I love this apartment very nice, comfort, trust, lease.office is very friendly, our neighbor is very friendly. I hope you will move in . You will love it.
The views and opinions expressed herein are solely those of the original authors and other contributors. These views do not reflect the views of "Hudson & Crosby at Westchase", its owners, managers, agents, employees or content providers. No representation or warranty, express or implied, is made or given by "Hudson & Crosby at Westchase", its owners, managers, agents, employees or content providers regarding safety, accuracy, completeness or suitability of the information or material expressed herein for any particular purpose